Analyzers and Customer Solutions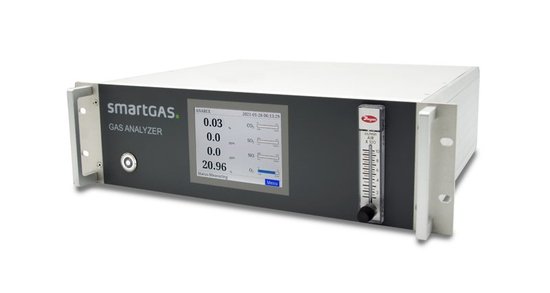 Analyzers for emission measurement and process control on NDIR and PAS basis
The gas analyzers of smartGAS are high performance solutions for different areas of industrial gas measurement. The fields of application range from process measurement technology and emissions to fruit ripening. The ANAREX product family impresses with its highly accurate and stable measurement performance as well as its customer-friendly interfacing via touchscreen and simple sensor calibration. The ANAREX is designed as a multi-gas analyzer and is suitable for installation in a 19" rack.
Multigas analyzer
Highly stable measurement performance
Easy operation via touch screen
For installation in a 19" rack
Analogue or digital output
Detailed information on the product
Here you will find an overview of the product data sheets. Please contact us for an individual consultation.
Your customised analyser
Due to the various combination options with different measurement technologies, a complex gas analysis can be carried out. In addition to the NDIR sensors of the SILAREX and FLOWEVO series, photoacoustic and electrochemical sensors as well as paramagnetic sensors can be installed, resulting in an optimal measuring system for the customer's specific application. This allows a wide range of applications to be developed such as:
Process gas analysis
Exhaust gas analysis
Emission measurement
Air quality measurement
Fruit ripening and transport
TOC measurement