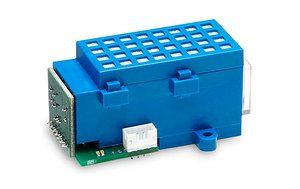 Safety technology
Safety technology - diffusion sensors for hydrocarbons and CO2
Hydrocarbon and CO2 detectors require highly precise gas sensors to work reliably. With the BASICEVO range, smartGAS offers you long-lasting and low-maintenance NDIR sensors for installation in an extremely wide variety of gas detectors and gas warning devices.
Our gas sensors are suitable for the detection of the smallest quantities of gas in the ambient air. This way you can detect unusual concentrations early on and can initiate targeted countermeasures in the case of any leakages, by means of downstream devices and functions.
Detailed information on the product
Here you will find an overview of the product data sheets. Please contact us for an individual consultation.